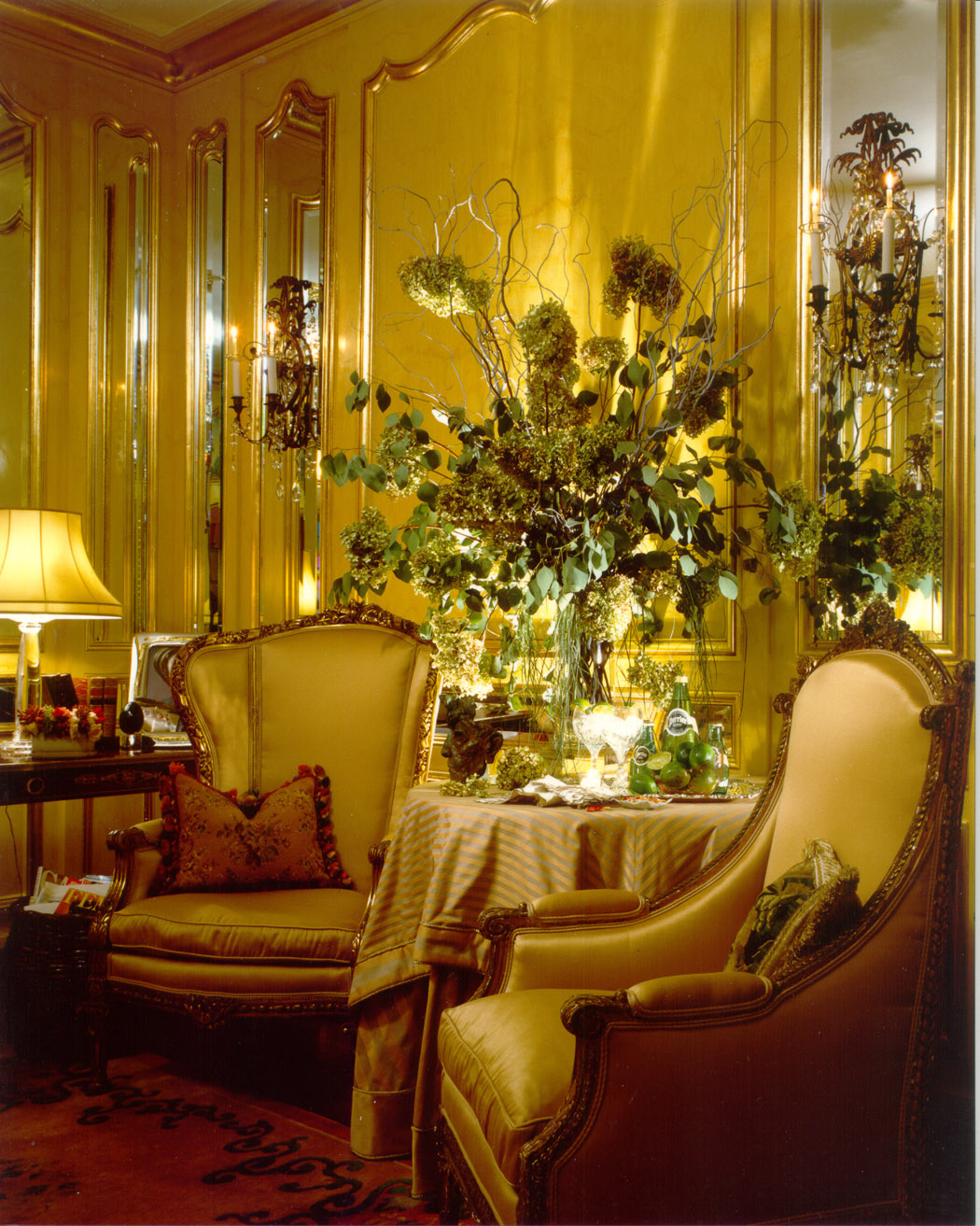 Fine Finishes
By Custom Home Staff
Clear Connection Finding the right glass artist for a project—whether simple or complicated, large or small—can be a difficult task for the busy architect, designer, or custom builder. Evaluating hundreds of glass artists and their work, checking their references, and ensuring that they can deliver the agreed-upon work is a job for a specialist. Enter Glass Artists Gallery, which is not really a gallery, but a hybrid of an artist's representative and a showroom. Glass Artists Gallery acts as the representative for 80-plus professional functional and architectural glass artists who have passed a rigorous screening process, the gallery says. Nearly 300 artists have applied for membership. "By the end of our process of screening, we have checked references, seen their work, decided internally whether we like their work, and tested their ability to follow through," says Jack Healy, co-founder of Functional Art Gallery, the parent company of Glass Artists Gallery. Healy encourages clients to browse the online catalog before contacting the gallery. There, hundreds of representational pieces of decorative architectural glass, unique glass lighting, embossed or cast-glass tiles, glass sinks, glass sculpture and wall art, and even glass furniture are featured, along with artists' biographies. Once the client has chosen specific products, found the artist they are most drawn to for the project, or identified elements of several designs that are interesting to them, Glass Artists Gallery helps them narrow the possibilities. Glass Artists Gallery manages every aspect of the sale from proposal to completion. "We don't turn builders over to the artist. We handle the sale, we handle the paper," says Healy. 877.320.0800. www.glassartistsgallery.com.
Golden Glow Specializing in several types of gilding finishes, the Gilders' Studio has completed interior and exterior gilding projects on government, institutional, and residential projects around the world. Using gold leaf ranging from 12k to 24k, a variety of gold-leaf alloys, silver leaf, aluminum leaf, copper leaf, and imitation gold leaf, the gilders have given a metallic luster to everything from domes, balustrades, moldings, walls, and weather vanes to ceilings, glazed cabinet doors, entry doors, and glass panels.
Reverse glass gilding is also a popular application: Metal leaf is applied to the back side of a glass panel. Metal leaf can also be stenciled onto surfaces.
The studio also uses flash gilding, which employs powdered mica in any of 15 different colors.
The Gilders' Studio does all work on the jobsite, unless a project is very small and portable, and its gilders routinely handle projects up to 15,000 square feet and more. 301.929.9450. www.gilders.com.